Backflow Preventers Working Principle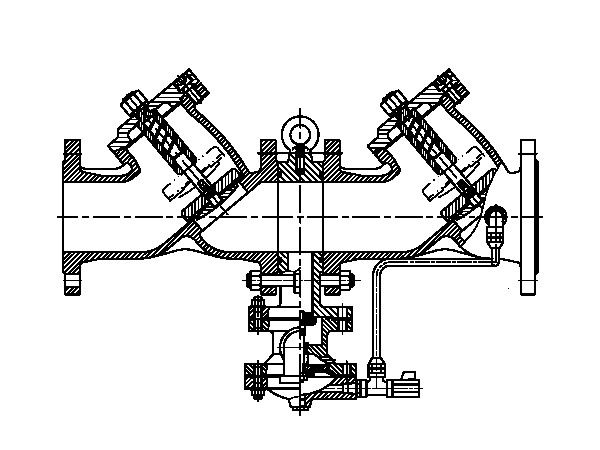 Backflow preventers for two check valve series, when one of the seal damage, the other also ACTS as a seal to prevent backflow. However, when the sealing of two check valves is broken at the same time, the check function is lost. Backflow preventers on the common type of foundation in the middle of the drain, so even if two check valve sealing at the same time damage, it can also play a role in preventing backflow pollution.
Backflow Preventers Installation and Commissioning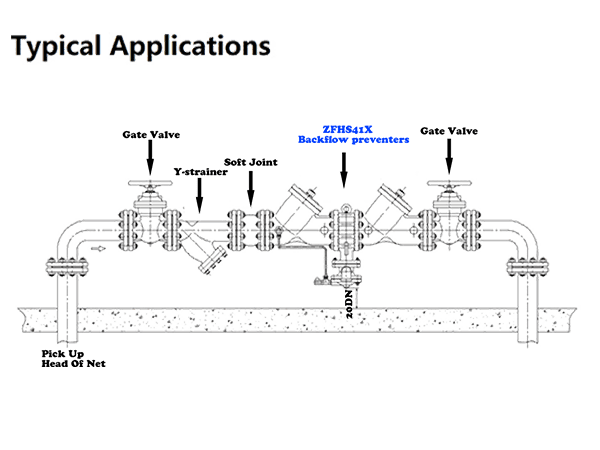 This valve must be installed horizontally, the environment of the installation site should be clean, there should be sufficient maintenance space, the main degree of safety drain or (air barrier) outlet is more than 300mm above the ground, and it should not be flooded by water or debris, and the installation area should be equipped with drainage facilities. For specific use, please consult ZECO Valve Group.
Backflow Preventers Material and Standard
Size Range: 2"~12"
Pressure Rating: 10bar ~ 25bar
Face to Face Dimensions: AMSE B16.10, EN558-1
Flange End Dimension: AMSE B16.1/16.42, AS4087, EN1092-2
Coating: Fusion Bonded Epoxy Coating
Inspection and Test: ISO 5208 / EN 12226-2
Part

Material

Standard

Body

Ductile Iron

EN 1563/DIN 1693

Ductile Iron

EN 1563/DIN 1693

Seat

CuZn39Pb1 / C37000

EN12167/ASTM B135

Stem

Stainless Steel 431

EN10088-1/ASTM A959

Spring

Stainless Steel 431

EN10088-1/ASTM A959

Seal

EPDM / NBR

ISO 4633

For the materials options not listed, consult factory.

ZECO manufactures valves in more than 50 different alloys.