Flanged Butterfly Valve Working Principle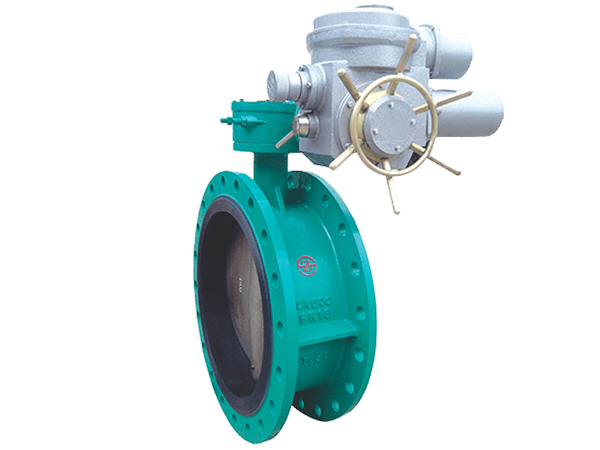 The rotary center of the flanged butterfly disc (that is, the center of the stem) is located on the centerline of the valve body and the sealing surface section of the disc. When the disc is closed, the disc's circular sealing surface squeezes the synthetic rubber seat so that the seat produces elastic deformation and forms the elastic force to seal the butterfly valve. If the remote control is required, different types of electric devices can be equipped according to different working conditions.
Flanged Butterfly Valve Installation and Commissioning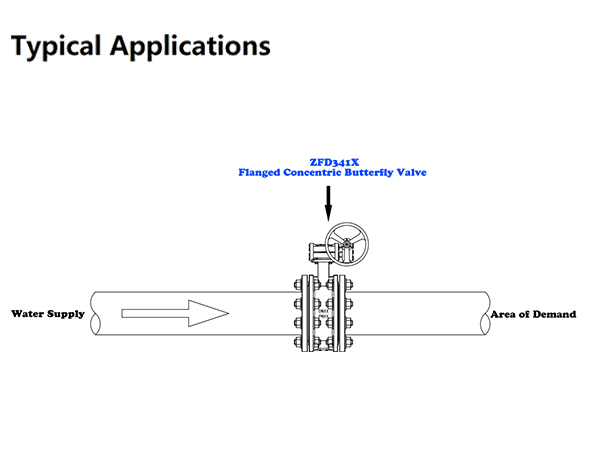 Clean the inner cavity and sealing cover of the valve before installation. This butterfly valve can be installed on the horizontal, vertical and any Angle pipe, and can be used in both directions. The butterfly valve must be in the closed position during installation to ensure that the disc does not collide with the pipe flange. Make sure the flange welding is correct. After the butterfly valve is installed, it is not allowed to weld the flange again, so as not to burn the rubber parts and the anti-corrosion coating. For specific use, please consult ZECO Valve Group.
Flanged Butterfly Valve Material and Standard
Size Range: 2"~48"
Pressure Rating: 10bar ~ 25bar
Face to Face Dimensions: AMSE B16.10, EN558-1
Flange End Dimension: AMSE B16.1/16.42, AS4087, EN1092-2
Coating: Fusion Bonded Epoxy Coating
Inspection and Test: ISO 5208 / EN 12226-2
Part

Material

Standard

Body

Ductile Iron

EN 1563/DIN 1693

Ductile Iron

EN 1563/DIN 1693

Seat

EPDM / NBR

ISO 4633

Stem

Stainless Steel 431

EN10088-1/ASTM A959

Bolt

Stainless Steel 431

EN10088-1/ASTM A959

Worm Actuator

Ductile Iron

EN 1563/DIN 1693

For the materials options not listed, consult factory.

ZECO manufactures valves in more than 50 different alloys.