Features of Two Way Globe Valve for HVAC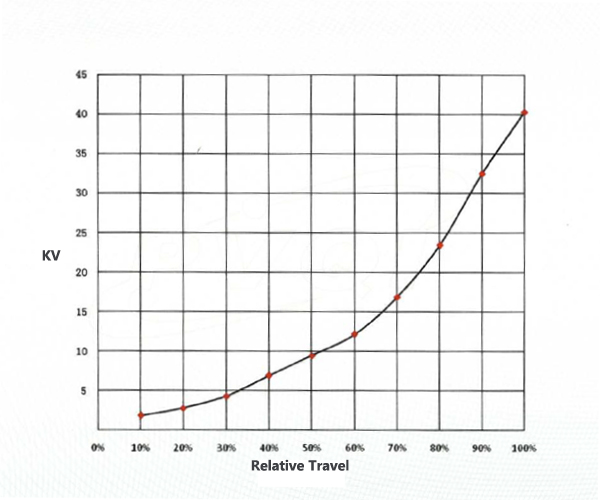 Electric two way globe valve for HVAC realizes constant temperature of heating cycle by controlling heat exchange of heat exchanger.
Equal percentage characteristic;

Low Leakage and efficient operation;

Improve the efficiency of water pump operation and save energy;

Accurate data, KV value tested by testing institute.
Two Way Globe Valve for HVAC Working Principle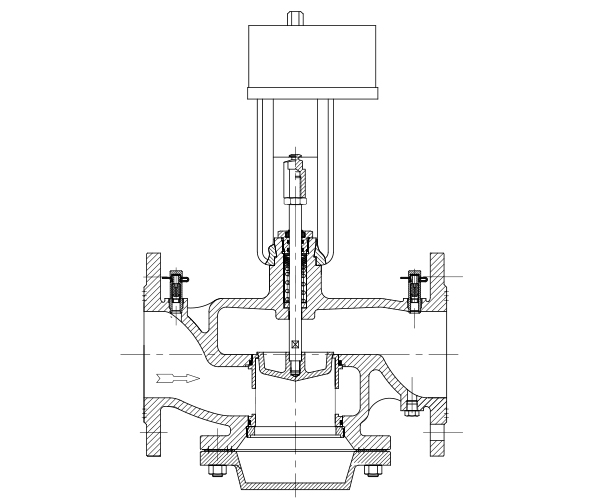 The electric two way globe valve is composed of temperature sensor, proportional integral temperature controller and electric regulating valve. The temperature sensor installed in the return pipe transmits the detected temperature signal to the temperature controller, which constantly compares the detected value of the temperature sensor with the set value, and at the same time constantly outputs a signal to control the opening degree of the electric regulating valve connected to the adjustable, finally making the temperature sensor measured The ambient temperature measured by the temperature sensor is kept within the set temperature range.
Two Way Globe Valve Installation and Commissioning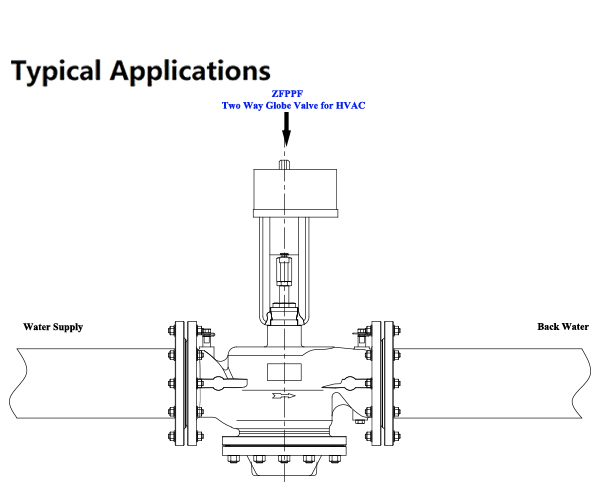 Specifications are determined according to the design flow rate of the air conditioning box and allowable pressure range of pressure independent balancing valve, and technical parameters are determined according to the requirements. For specific use, please consult Zeco Valve Group.
Two Way Globe Valve Material and Standard
Size Range: 2"~12"

Pressure Rating:10bar ~ 25bar
Face to Face Dimensions:AMSE B16.10, EN558-1
Flange End Dimension :AMSE B16.1/16.42, AS4087, EN1092-2
Coating: Fusion Bonded Epoxy Coating
Inspection and Test:ISO 5208 / EN 12226-2
Part

Material

Standard

Body

Ductile Iron

EN 1563/DIN 1693

Bonnet

Ductile Iron

EN 1563/DIN 1693

Trim

Stainless Steel 304

EN10088-1/ASTM A959

Seat

Stainless Steel 304

EN10088-1/ASTM A959

Electric Actuator

Honeywell

ML7421A-A/B

For materials options not listed,consult factory.

Zeco manufactures valves in more than 50 different alloys.